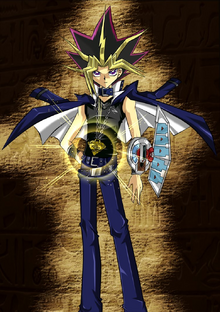 As Yugi is connected directly to Pharoah Atem, a Great Old One and True God of Death, As well as Yami, a Kishin and the Defeator of the Creator of Witches , Yugi has access to a whole lot of potential amount of powers. As told by Eibon in his past, Yugi/Atem is known as the most powerful Meister in the world, even Death himself a comparision between himself and him " As a comparision between a Omnipotent and an Ant " .
Powers and Abilities
Edit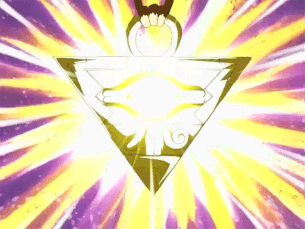 God Puzzle
Edit
● Divine/Demon Wavelength
● Divine / Demon Weapon Generation
● Unlimited Power / Wavelength
● Unlimited Speed
● Unlimited Durability
Shinnigami Powers
Edit
● Lines of Sanzu: Being a God of Death, Yugi/Atem can activate the legendary Lines and Sanzu.
● Shinnigami Powers : Due to being a True God of Death, he has access to a divine powers that make him far more powerful than virtually any other being in his world.
Meister Based
Edit
● Ultimate Meister: Being known as the God of Spirits, Atem mastered virtually all known types of meister-based things..
Wavelength and Soul Perception
Edit
● Soul Wavelength ( All known types )
● Divine / Demonic Magic
● God Magic
● Ultimate Magic
Yugi's Soul Edit